Episodes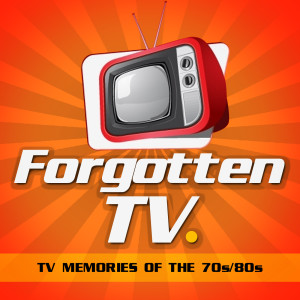 Tuesday Mar 01, 2022
Tuesday Mar 01, 2022
A complete look at the CBS 1980-81 TV series Flo starring Polly Holliday.
Timecodes
Alice film to Alice series and Flo episode rundown 0-1:02:25
Behind the Scenes
Technical, taping, origins, casting   1:02:25-1:59:30
Flo's Yellow Rose bar, History of 'Cowtown,' and the 70s CB craze 1:59:30-2:16:40
Writing Flo, production issues, cancellation, after Flo 2:16:40-2:48:00
Flo on DVD from Amazon. 
Alice on DVD from Amazon.
SUPPORT FORGOTTEN TV ON PATREON!
Support Forgotten TV with Paypal
More at Forgotten TV
Book links:
Amazon links are affiliate.
Breaktime by Kevin MacLeod (incompetech.com) Licensed under Creative Commons: By Attribution 3.0 License
http://creativecommons.org/licenses/by/3.0/
I've Fallen Down by Loving Caliber is used under license from Epidemic Sound. If you need music for your podcast or YouTube channel, please visit Epidemic Sound. 
Forgotten TV is not affiliated with or authorized by any production company or TV network involved in the making of any TV show or film mentioned. Flo is the copyright and property of Warner Bros Home Entertainment and possibly additional rights holders.
Copyright 2022 Forgotten TV Media