Episodes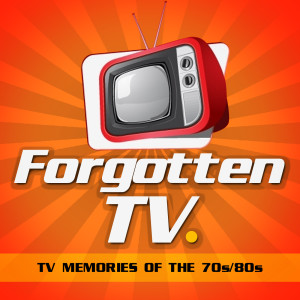 Sunday Aug 20, 2023
Sunday Aug 20, 2023
A complete look at NBC's V: the Series from 1984-85. A full episode rundown, a look at the unfilmed finale, behind the scenes of production, and revival attempts are all comprehensively discussed.
Timecodes
Episode rundown 0-1:35
Behind the scenes 1:35-3:00 
Next time/credits 3:00-3:08
Buy V: The Series DVD on Amazon  (Amazon Video link)
Kenneth Johnson's books on Amazon
SUPPORT FORGOTTEN TV ON PATREON!
Support Forgotten TV with Paypal
More at Forgotten TV
Amazon links are affiliate, and Forgotten TV earns royalties from qualifying purchases made at no additional cost to you. Please support Forgotten TV while doing your regular Amazon shopping.
Original audio clips included are for the purposes of historical context, review, commentary, and criticism only and are not intended to infringe.
Sound effects are used under license from Epidemic Sound. If you need music for your podcast or YouTube channel, please visit Epidemic Sound. 
Endless Void By Dreamstate Logic is used under an Attribution-NonCommercial-ShareAlike 3.0 Unported Creative Commons License.
V: The Final Battle & V: The Series medley cover by Didier Martini 
Forgotten TV is not affiliated with or authorized by any production company or TV network involved in the making of any TV show or film mentioned. 'V' is the copyright and property of Warner Bros. Television Studios, Kenneth Johnson Productions, and possibly additional rights holders.
Copyright 2023 Forgotten TV Media